The Geek Letter #2: YouTube Rising
Hey Dragons!
How are you doing? I hope this week has been great for you!
Today I want to share that I've been working on creating Ghost tutorials. I want to add value to creators, and I know many of you have been curious about the Ghost publishing platform. So, I'm creating a special playlist on my YouTube channel just for Ghost tutorials!
Here's the first one:
I'm accompanying these videos with written articles, too, for those of you who prefer to read instead of watch (you have a special place in my heart).
Here's the article associated with the video above:
The videos are short, sweet, and practical! I also add an invite to my Ghost Publishing 101 free course in each of them! If you were on the fence about getting this one, you still have time! It's free, but I may stop offering it soon: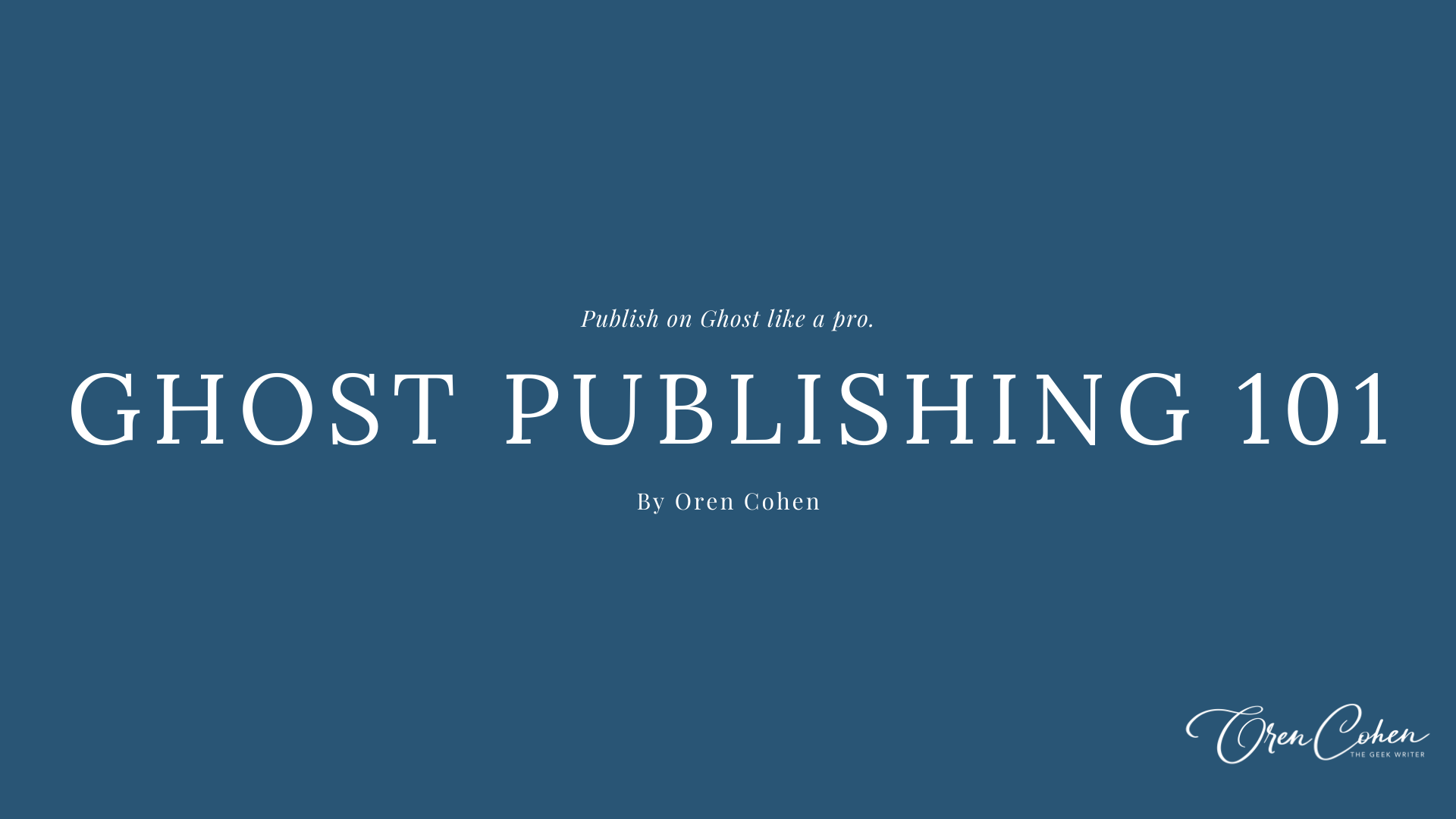 In other news, I haven't written a new chapter today, but I plan to do so a bit later today. It will be after this newsletter will have made its way to your inbox, so you'll get the chapter next week!
If you are interested in getting it immediately, please follow me on Ko-Fi, as the chapters are published primarily on that platform! You can find me by clicking here: https://ko-fi.com/theorencohen
Now, before the battery on my mac dies, let me wish you a great weekend! Below you'll find my bookmarks for the week!
Sending lots of love your way,
Oren
My Bookmarks For The Week
Zulie's interviews are always fun. After declaring taking a break from Medium, this interview appeared on my YouTube feed and reinvigorated me:
Here's another article that really made me think. "Never call it a newsletter again" Besides having a perfect headline, this article also makes a few interesting points about content creation. Read it and tell me what you think:
And here's the last one for today. Tom Kuegler, as usual. The perfect listicle!
Enjoy and share your comments below, or by replying to this email!
Much love!
Oren
Oren Cohen Newsletter
Join the newsletter to receive the latest updates in your inbox.
Comments
Sign in or become a Oren Cohen member to join the conversation.
Just enter your email below to get a log in link.
---